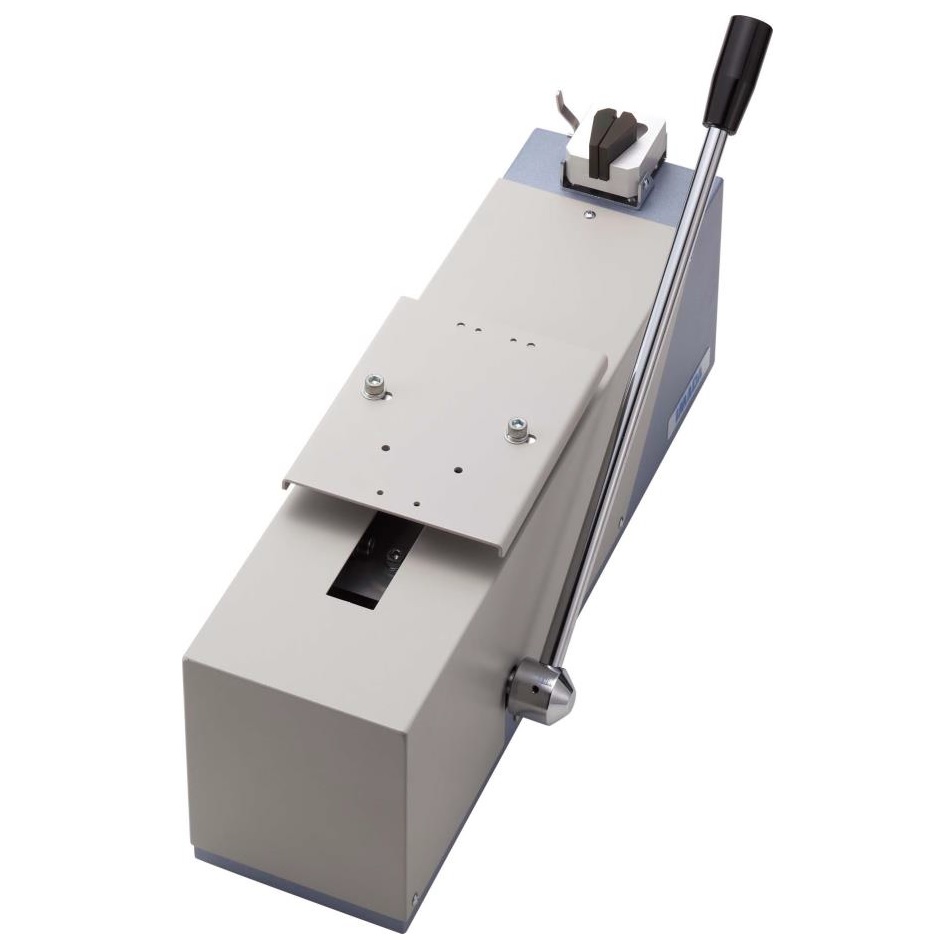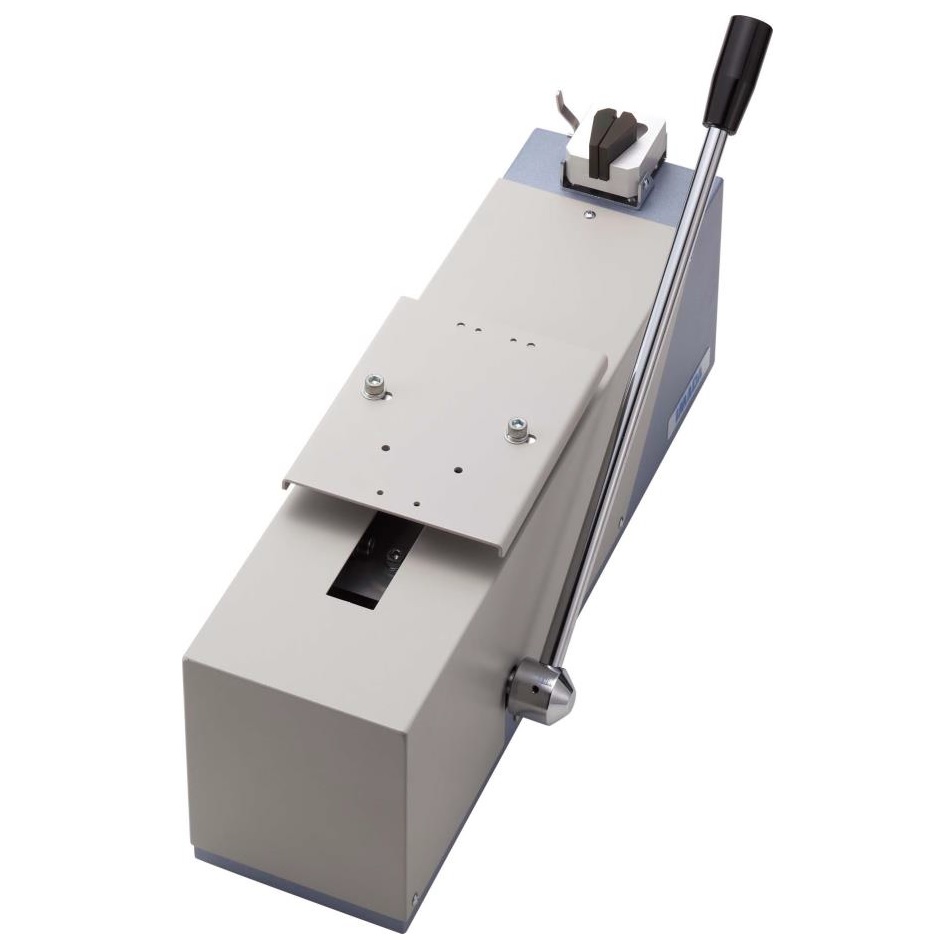 Force Testing System
Test Stands
Crimp Tester-LH Series
●Specialized test stand designed for tension strength test of crimped terminal.
●Easy one-touch operation to grip a sample and quick lever operation for efficient testing.
●Enables stable measurement using supplied fixing bracket to mount the tester to a table..
●Combine it with a digital or mechanical force gauge (sold separately) to complete the crimp tester.
---