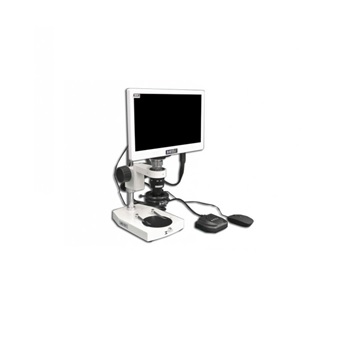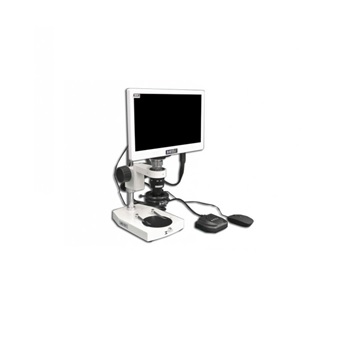 Optical microscope
Digital imaging microscope
Zoom type-MS-40D-SAM1
The small size does not take up space.
HDMI 60fps will not have the uncomfortable problem of image delay and will not be interrupted by PC errors.
Connect mouse to store still images / movies (25 fps) / simple measurement (optional model)
Using the HDR (High Dynamic Range) synthesis function, even samples with different brightness can be observed comfortably.
The lens with aperture can adjust the depth of field to provide clear, high-resolution images.
Lower (0.28X-1.8X) magnification and wider observation field to improve work efficiency.
Modular design has high flexibility, and can be arbitrarily matched with different types of light sources and brackets according to customer needs.
Overall magnification : about 13.8 times to 88.7 times
Viewing field : about 18.4 mm x 10.5 mm-about 2.8 mm x 1.6 mm
Screen size : 11.6 inches (16: 9) 1920 (H) x 1280 (V)
Image sensor : 1 / 2.8 inch CMOS sensor
Frame rate HDMI : 60fps (1920 × 1080)
USB2.0 : 30fps (1920 × 1080)
Terminal / Slot : HDMI (for HDMI monitor output) USB2.0 (for mouse or PC connection) / SD memory card slot
Autofocus mode : One-time autofocus ・ Continuous autofocus
* You can also manually adjust the focus position
Simple measurement function (can be operated with mouse)
---