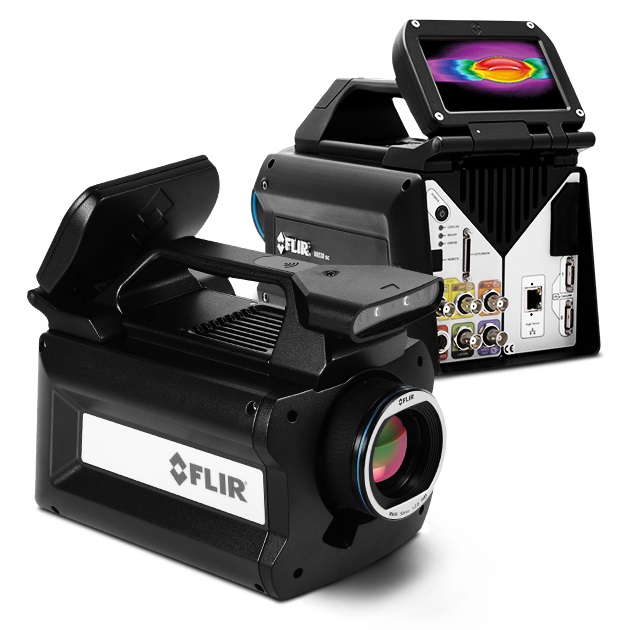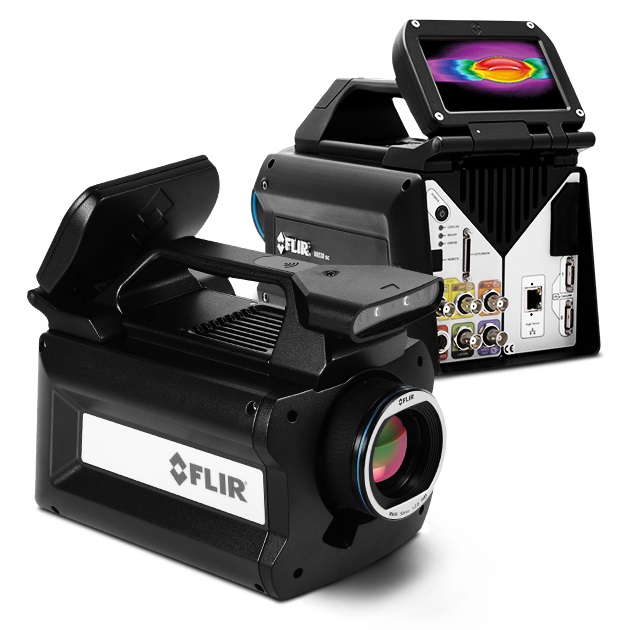 FLIR System
High Performance Cameras - Fixed Advanced-Level Cameras
X8000sc/X6000sc Series
●HD THERMAL IMAGING WITH HIGH SENSITIVITY
The FLIR X8400sc is equipped with a cooled Indium Antimonide detector that produces crisp thermal images of 1280 x 1024 pixels. It allows seeing the smallest of details and offers 4 times more thermal data than the standard 640 x 512 pixels images. FLIR X8400sc detects temperature differences smaller than 25mK (18mK typically). With the "lock-in" process temperatures differences as small as 1mK will become clearly visible. The camera
automatically adjusts its temperature range to best fit the thermal scene.The FLIR X8000sc Series contain a 4 slots motorized filter wheel withautomatic filter recognition and measurement parameter adjustment. A temperature probe is integrated for improved measurement accuracy.
●ULTRA HIGH FRAME RATE WITH WINDOWING
The FLIR X8400sc has an adjustable frame rate of up to 106 Hz full frame. It can deliver images up to a speed of 4,500 Hz in windowing. The sub-sample windows can be arbitrarily chosen and are easily defined.
●CONNECTIVITY
The FLIR X8000sc Series offer a wide range of connectivity options such as Camera Link medium for full bandwidth data acquisition, Gigabit Ethernet for simple connectivity, Standard BNC connectors for often used features such
as Detector Sync, Acquisition trigger, analog lockin input, MicroSD-card slot, DVI-output 1080p and IRIG-B connector for external time stamping. An extension port with advanced features and connections is available.
●SOFTWARE
FLIR X8400sc camera works seamlessly together with FLIR ResearchIR
Max software enabling intuitive viewing, recording and advanced processing of the thermal data provided by the camera. Each camera comes standard with this especially for R&D applications developed software. A Software Developers Kit (SDK) is optionally available.
●Cooled Indium Antimonide detector (InSb): 1280 x 1024 pixels
●High frame rates with windowing
●Removable touchscreen LCD
●Motorized filter wheel
---