Linear DC Welders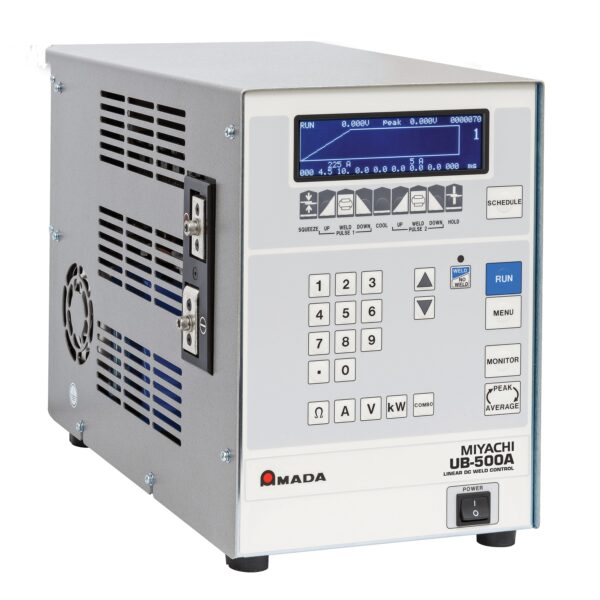 UB-500A/UB-1500A-UB-4000A
Excellent low-energy precision welding control.
Industry's highest linear DC-type ultra-fast closed-loop control with ultra-fast pulse climb time. And high-speed instant feedback resistance to welding current, voltage, energy.
Exclusive "active optimization" APC (Active Part Condition) function control, which can monitor and uniformize the workpiece variation in real time, improving welding productivity and yield.
Built-in display screen, graphic display monitoring.
3 kinds of feedback mode, monitor welding current, voltage, energy at the same time.
Graphical display control panel.
Use single-phase power.